Tablecloth for 48" Table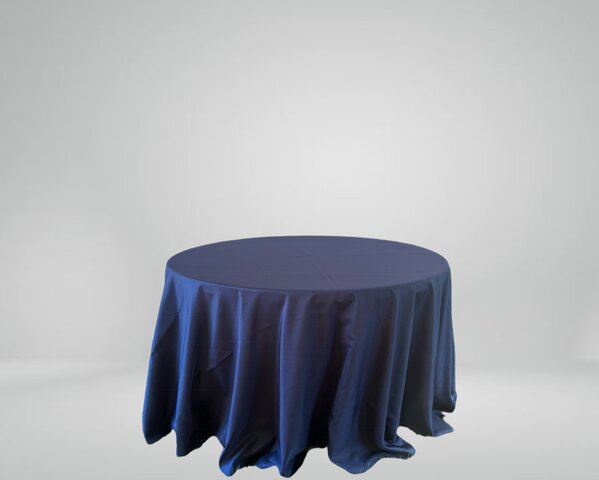 Description
Tablecloth linens are $16.00 each
Size: 108" diameter
Please add to cart to choose your color and quantity necessary for your event.
Polyester Linens are 100% Polyester-5.5oz
Linens should be dry and returned in the bags or bins provided (make sure fabric items are not damp to avoid mildew). Please note that we charge $30 for cleaning charge for excessive stains on the linens per order. Our team has up to 5 days to verify the linens and apply the charge if necessary
They are delivered cleaned, Pressed, Folded and packed on Plastic bag. Due to variations in dye lots & Lauundry some color shading and shrinkage can be expected within sizes and colors. When Renting Linens, customer is responsible for damages from stains & misuse (mildew, burns, wax, tears, writing, etc.). Shake off all debris and let dry before bagging to prevent staining or mildew
(Linen should not be left wet for more than 6 hours).
Linens are NOT to be used as rag, mopping, or drop-cloth. In general, "Treat Linens as if they were your own!" You will be charged replacement cost for Linens returned damaged.
Acceptance of Damage Waiver ONLY covers
accidental
stains.
Please use our size chart to help you determine the tablecloth size you need
On a 3' (36") Round Table
90" Round will give a 27" drop (Perfect Size)
108" Round will give a 21" drop (9" from floor)
120" Round will give a 15" drop (15" from floor)
On a 4' (48") Round Table:
90" Round will give a 21" drop (9" from floor)
108" Round will give a 30" drop (Perfect Size)
120" Round will give a 6" drop (puddle to the floor)
On a 5' (60") Round Table:
90" Round will give a 15" drop (15" from floor)
108" Round will give a 24" drop (6" drop to the floor)
120" Round will give a 30" drop (Perfect size)
On a 30" Round x 42" High Cocktail Table
90" Round will drop 12" from the floor
108" Round will drop 3" from the floor
120" Round will have 3" puddle on the floo