We help you creating Memorable Events!
Moments Party Rentals was stablished at the end of 2019. The company started as a dream, an eagerness of venturing into a new field, an aspiration of owning a business, the will of being my own boss and to achieve financial independence. When the idea first came to light, there was a period involving a lot of research and apprenticeship to find out the feasibility of opening a party rental business in the area. After months of planning, learning and studying the market, it was born: MOMENTS PARTY RENTALS LLC. The company had initiated its activities only 2 months prior the pandemic period, the mandatory closures and prohibition of events and gatherings. It was definitely a challenge for everyone to go through that period. Moments Party Rentals, with a lot of dedication, care and hard work thrived and surpassed the challenges and difficulties of the pandemic period along with the fact of being a "baby" business. Moments is proud to be a women owned business! Our team works tirelessly to make sure you have your dream event. We have a motto at the company, which is: We work with people's dream, lets treat as our own. We hope to serve customers who want their event to be an unforgettable experience and to enhance moments shared with loved ones. Our company regards high quality in first place, providing our customers with the best party supplies available in the market and affording excellence in customer service. We are conveniently located at Montgomery County (MD) offering our services in Maryland, Northern Virginia and Washington DC.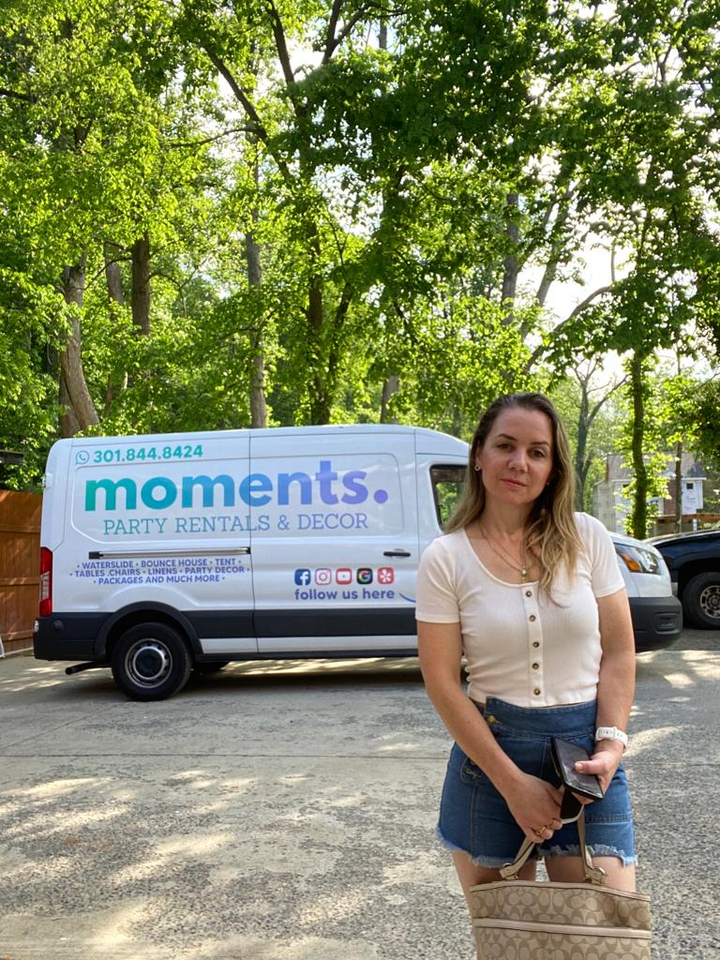 We look forward to working with you and turn your special moment in a dream to remember!