Runner Sequin - Gold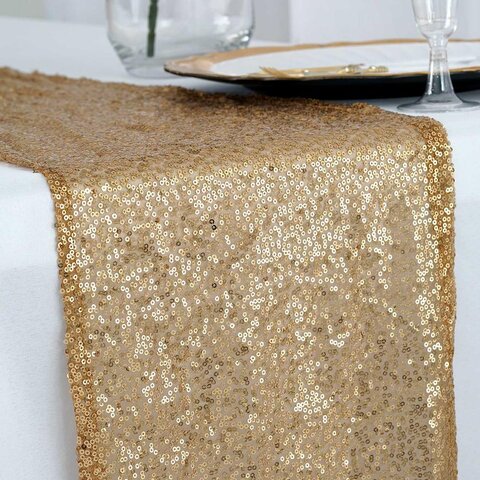 Actual Size: 12" W x 108" L
Description
They are delivered cleaned, Pressed, Folded and packed on Plastic bag. Due to variations in dye lots & Lauundry some color shading and shrinkage can be expected within sizes and colors. When Renting Linens, customer is responsible for damages from stains & misuse (mildew, burns, wax, tears, writing, etc.). Shake off all debris and let dry before bagging to prevent staining or mildew
(Linens should not be left wet for more than 6 hours).
Linens are NOT to be used as rag, mopping, or drop-cloth. In general, "Treat Linens as if they were your own!" You will be charged replacement cost for Linens returned damaged.
Acceptance of Damage Waiver ONLY covers accidental stains.