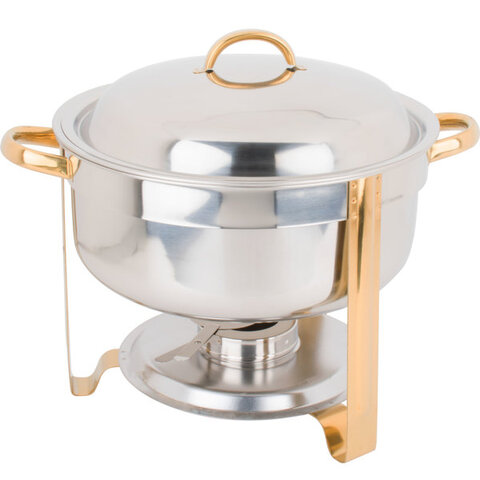 Deluxe 8qt Gold Accent Soup Chafer Dish
Dress up your events with this Deluxe 8 qt. gold accent soup chafer!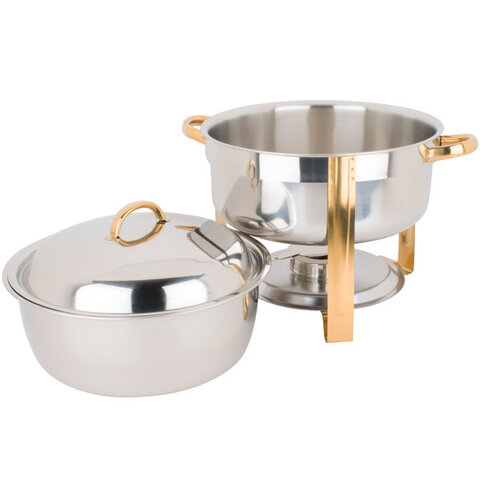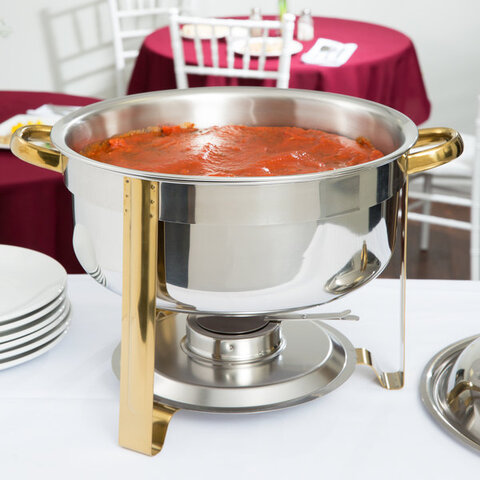 Chafer Basics

1) Place water pan in frame
2) Add one inch of hot water
3) Place fuel in fuel holder
4) Light fuel
5) Warm for 20 minutes
6) Add hot food

Overall Dimensions
Diameter:16 1/2 Inches
Height:13 Inches
width: 16 1/2 Inches
Capacity:8 qt.
Chafer Includes:
Water pan:1
Food pan:1
Cover with handle:1
Fuel holder:1
Additional can fuel (sterno) are available for purchase.