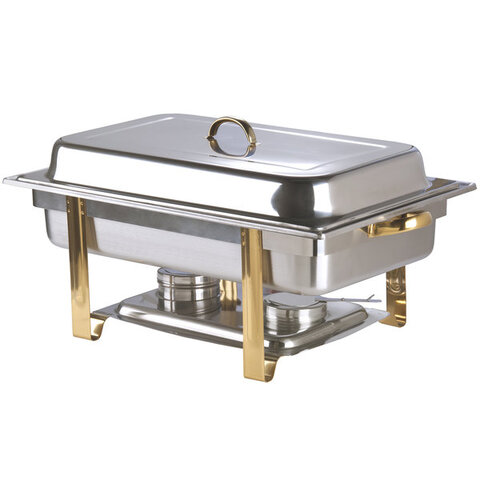 Deluxe 8qt Gold Accent Chafer Dish
Dress up your events with this Deluxe 8 qt. full size gold accent chafer!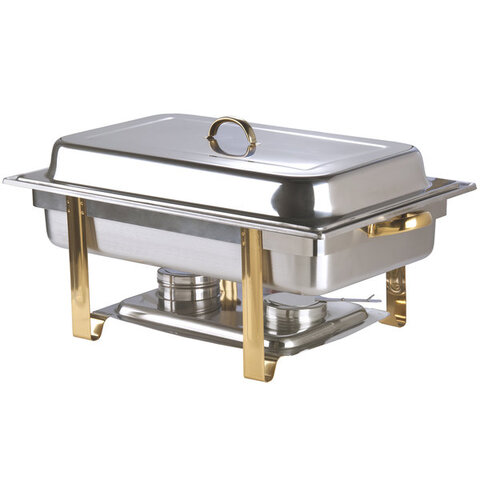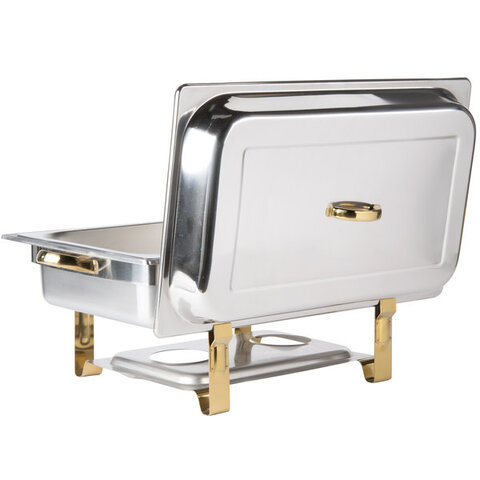 Chafer Basics

1) Place water pan in frame
2) Add one inch of hot water
3) Place fuel in fuel holder
4) Light fuel
5) Warm for 20 minutes
6) Add hot food
Overall Dimensions
Lenght: 25 3/4 Inches
Height:12 1/4 Inches
width: 14 1/8 Inches
Capacity: 8 qt.
Chafer Includes:
Water pan:1
Food pan:1
Cover with handle:1
Fuel holder:2
Additional info:
Our Full-size rectangular chafing can hold between 8 and 9 quarts of food. Due to their size, full-size chafers are commonly used for holding and serving entrees, although you can use two smaller food pans and serve two types of appetizers or desserts on these dishes.
Additional food liners and can fuel (sterno) are available for purchase.