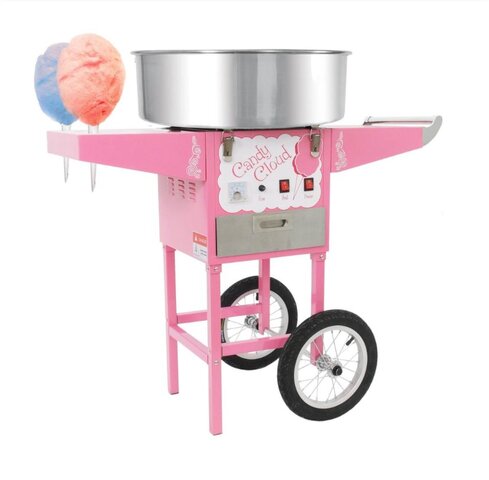 Cotton Candy machine with cart
This Cotton Candy cart Cloud will be the star of your next party: It's simple to operate, warms up fast, and will yield a cone of cotton candy every thirty seconds. Features include a large, stainless steel bowl, a roomy drawer with dividers, and large, bicycle-style wheels for mobility. It even comes with a handy, extra-long sugar scoop.
Includes servings for 30 guests.
Easy to use: Turn on, wait 2-4 minutes, pour in cotton candy mixture, immediately start twirling cotton candy