Chiavari Chairs- Gold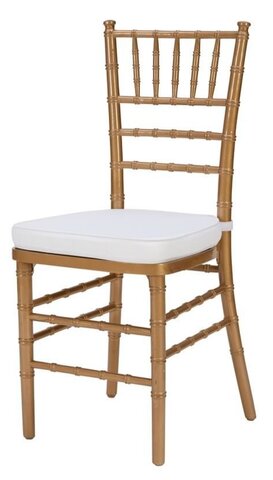 Description
This Gold Chiavari Chair, is perfect for any high class, elegant event! Beautifully crafted and available in Gold or White colors to suit your wedding or event theme. These chairs are made durable.
Please be advised that cushions are White and available in soft or hard seats and is included in the chair rental.
Easily attach a Fabric Sash for a Splash of Color and Elegance.
These chairs do not fold, but stack nicely!
ALSO AVAILABLE IN WHITE COLOR