100 Cup (500 oz.) Coffee Urn / Percolator - 1090W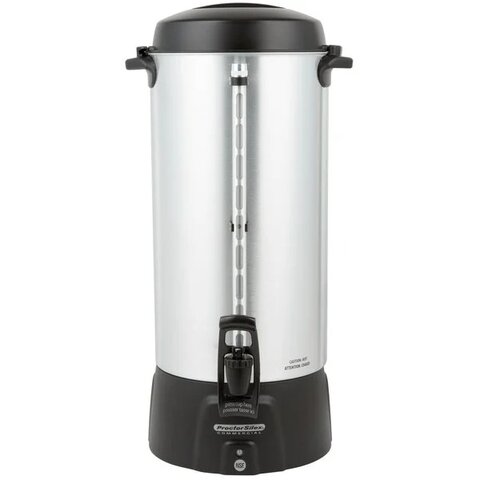 Description
Bring quality coffee production to your corporate event, church, office, buffet or school with our 100 cup (500 oz) coffee urn.
Moments' Chafer Dishes keeps your food/ beverages warm, and it maintains its temperature for a longer period of time. However, its main ability is not to warm up the food/ beverages inside, those should be at a desirable temperature when placed inside our chafing dishes.
This 100 cup aluminum coffee urn is a professional addition to any church, office, corporate event, or other application where there's a need to quickly make a large amount of coffee for your guests or employees. Able to quickly brew one cup per minute, this model keeps coffee at ideal serving temperatures at all times, features 1090W of heating power, and has a variety of other benefits to guarantee efficient operation.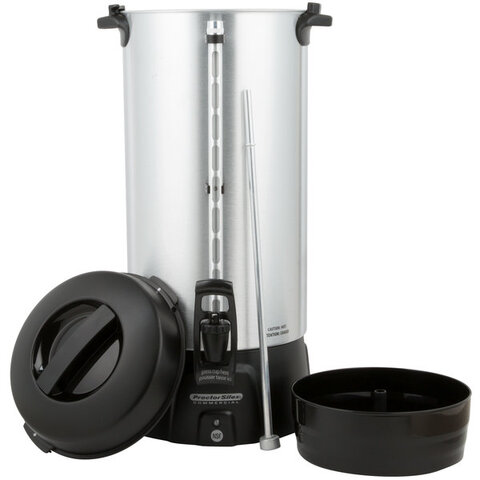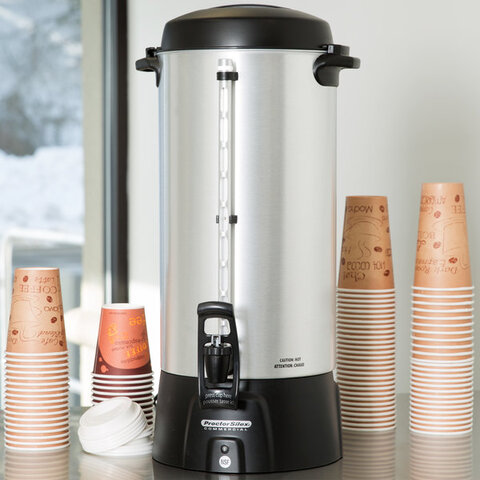 Sleek, Easy-to-Clean Design
A brushed aluminum finish for a professional appearance while a removable lid, brew basket, and stem help make cleaning a breeze.
Ready-to-Serve Indicator
The red indicator light ensures you when the coffee is ready to serve!!
This brushed aluminum urn also provides a no-touch serving that is great for busy operations - simply press a mug against the unit's lever and watch the coffee flow! The dispenser valve is even high enough on the base of the urn to allow the use of large 12 oz. coffee mugs.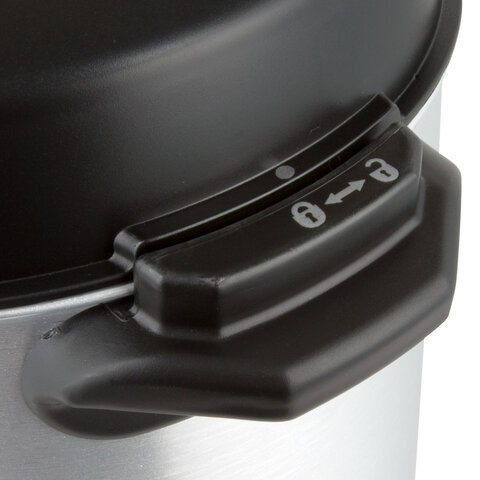 Safe and Secure Transportation
A locking lid helps prevent spills during movement, and cool-touch handles protect hands from burns when the unit is hot.
Overall Dimensions:
Width:11 7/10 Inches
Depth:12 2/3 Inches
Height:23 1/2 Inches