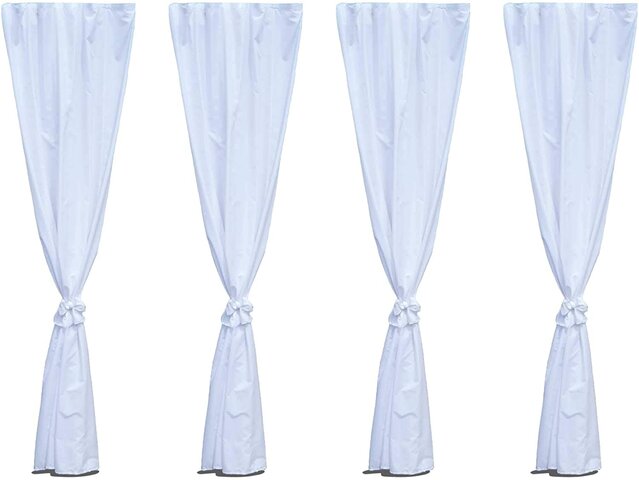 Tent Leg Covers
Hide your unsightly tent legs with these elegant white tent leg cover drapes. Perfect for weddings, parties, and events, don't let the grey metal of your frame and legs detract from your theme.
Price is for individual covers.
A 20' x 20' Pole tent have 8 legs plus the center pole which is taller (not available)
A 20' x 30' Pole tent have 10 legs plus center Pole.