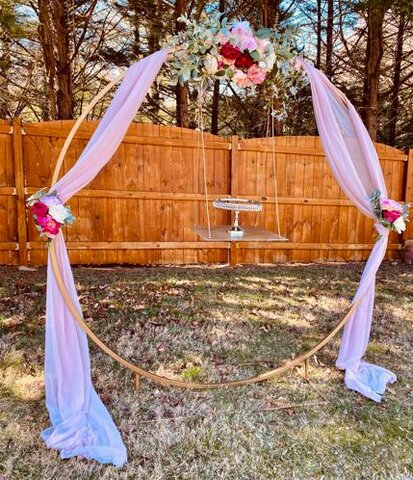 Ring Arch and draping decor
This Decor icludes:
*Ring Arch (6' or 7' height available)
*Blush Pink or White Chiffon drapping
*1 Flower arrangement for top (about 18"long)
*2 Small bouquet for each side.
*Prices are subject to change. Tax and delivery fee are not shown in the price estimate.