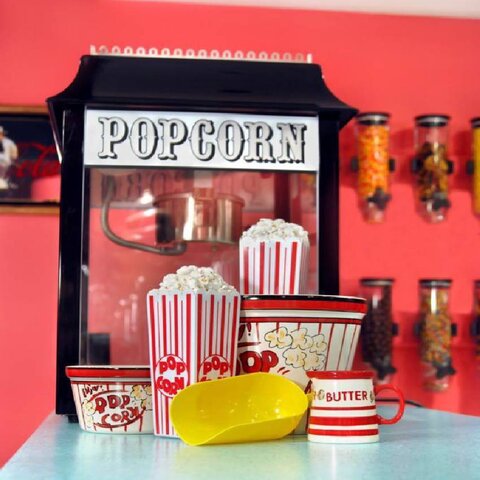 Popcorn Machine with 50 servings
BOOK POPCORN MACHINE AND GET 50 SERVINGS INCLUDED FOR FREE!
COMPLETE PARTY KIT ! At your next party, serve delicious Popcorn with the Pre-Kit ready mix and paper bags all included when you book your rental . (50 popcorn bags and 2 pre measured kit ready to pop!)

Additional servings available for purchase

1 oz. paper Popcorn Bags 50 count   $5.00 

Complete Pre-Measured 10 oz Kit.    $4.00 each

BECAUSE OF PACKAGING UNUSED ITEMS ARE NON RETURNABLE!

*Prices are subject to change. Tax and delivery fee are not shown in the price estimate.