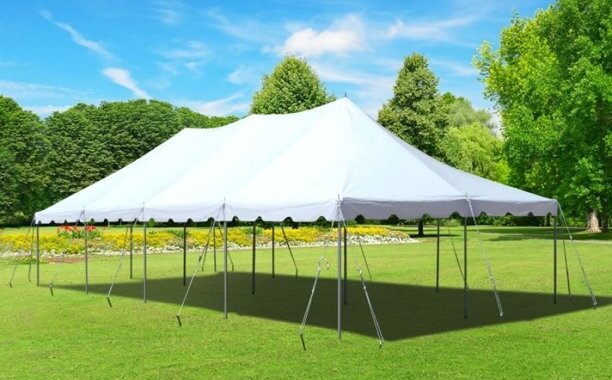 Pole Tent 20'x40'




$799.00

Please call 301-844-8424 to reserve this item

Seating Capacity:
64-80 people for a sit-down dinner (60" round tables 8-10 chairs)
64-80 people for a buffet-style dinner (6' or 8' rectangular table 8-10 chairs)
160 people for cathedral (row) seating
If more space needed for Decor or Food table, please consider a larger sizeTent.
WE DO NOT ALLOW PROPANE GAS HEATER INSIDE ANY OF OUR TENTS.
PATIO HEATER MUST BE KEPT OUTSIDE TENT AT ALL TIMES.
Sidewall Requirements:
7ft tall. Sidewalls are available in Solid and Window styles.
Add-ons that we recommend for our Tents:
20' long Sidewalls on Solid and Cathedral window Style.
String lights for inside perimeter of the tent.
White Drapes to cover all Poles for the tent (except the center pole).
Extension Cord 50' (In case needed for lights or Fan)
Drum 24" Fan.
Tent Heater 170K or 80K for Cold weather.
Patio Heater 48K BTU ( Propane life: 3-4 hours on high intensity).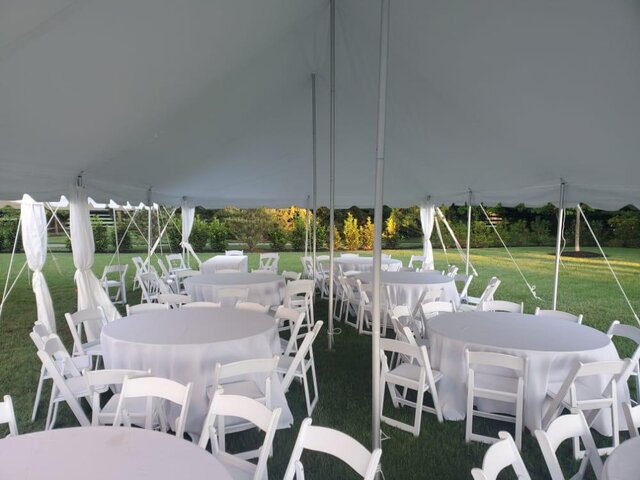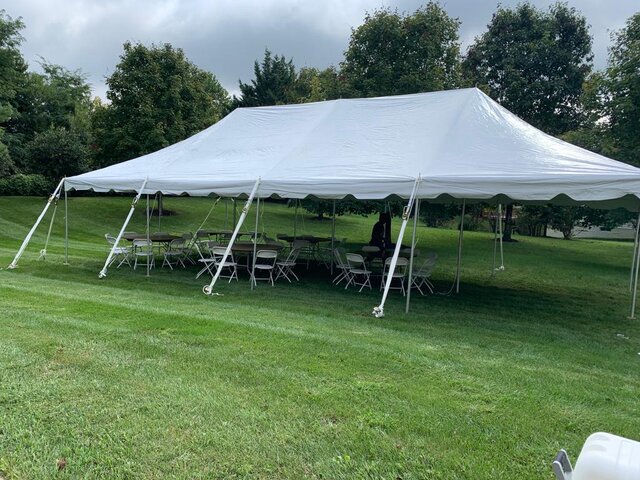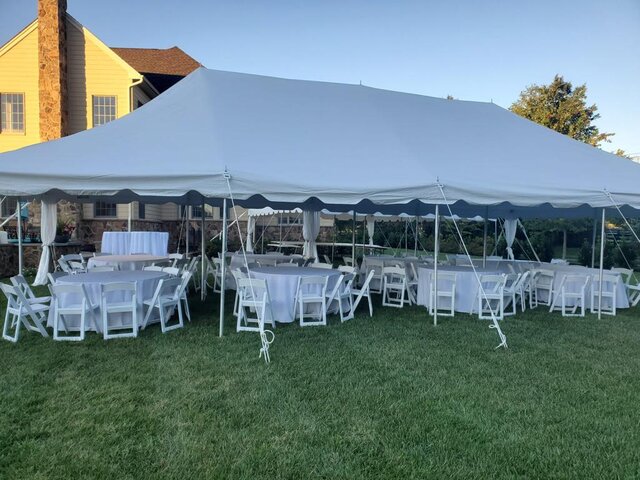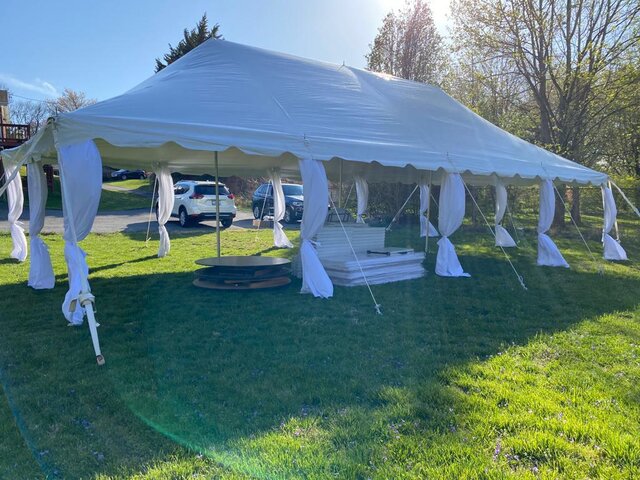 ATTENTION: OUR POLE TENTS MUST BE INSTALLED ON A FLAT SURFACE, GRASS AREA OR GRAVEL. THE AREA MUST BE FREE OF TREE BRANCHS THAT TOUCH THE TENT TOP. IF YOUR LOCATION HAS UNEVEN SURFACE, SLOPE AREAS, OR A DIFFERENT SURFACE PLEASE CONTACT US AT: (301) 844-8424 BEFORE PLACING AN ORDER. YOU CAN ALSO SUBMIT A PICTURE OF TENT SETUP LOCATION AND SEND TO US (TEXT OR EMAIL). OUR TENT TEAM WILL EVALUATE AND GET BACK TO YOU IN A TIMELY MANNER TO INFORM YOU IF WE CAN SETUP OR NOT. PLEASE NOTE THAT WE RESERVE THE RIGHT TO CANCEL OR NOT SETUP OUR TENTS IF THE LOCATION DOESN'T MEET OUR STANDARD SAFETY GUIDELINES.
NOTE: We reserve the right to cancel any tent reservation on ANY HAZARD WEATHER CONDITIONS without penaltis or previous notice. Safety is our priority.