Pipe & Drape 10'x10'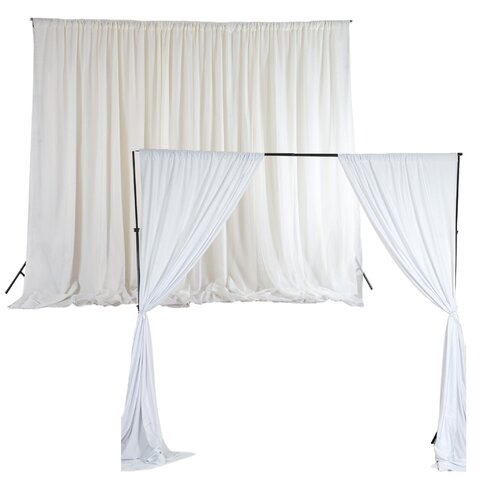 Description
We wanted to make it easy for our customers to put together our pipe and drape kit. This includes everything you need for an expandable 6ft to 10ft backdrop wall.
This kit includes:
2(18"x18" base units 17lbs each),
2 upright aluminum poles(adjustables 6' to 10' height),
1 cross bar ( also adjustable).
Chiffon drapes and string lights also available
10'x10' Polyester Drapes are included in the main kit but can also be rented separated if more lenght needed.
Please ADD TO CART to select our inventory.