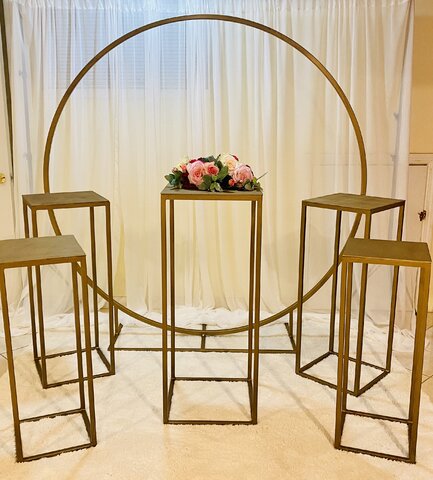 Pedestals Stands - Gold
Looking for a Pedestal, Side table, Pillar, Centerpiece?
This Tables are made of iron with a wood top and have numerous use to complete the decor you are looking for!
Price of $15.00 is per One Stand.
Please add to cart quantity needed.
You can find the Arch from this picture at Backdrop & Decor page.
*Prices are subject to change. Tax and delivery fee are not shown in the price estimate.