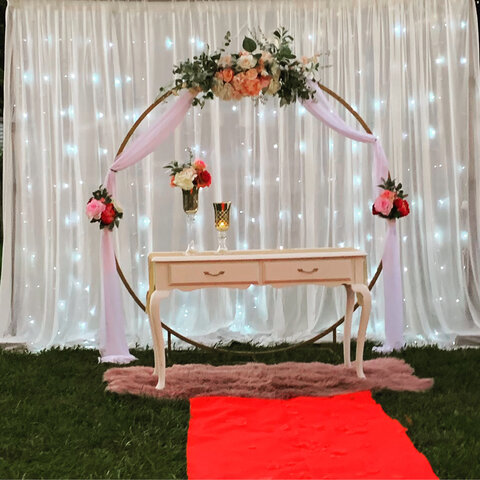 Package- Curtain, Ring, table and arrangement
This Package comes in handy for a last minute event set up.
Includes:
10'x 10' Chiffon White Curtain pipe and drape along with lights to create a romantic scenary for your special occasion.
6' x 6' Ring Arch
Flower arrangement with drape on the arch.
White Console Table
Set up is included.
*Runner not included in price
Delivery and taxes not included.
Call or text (301)844-8424 for more details