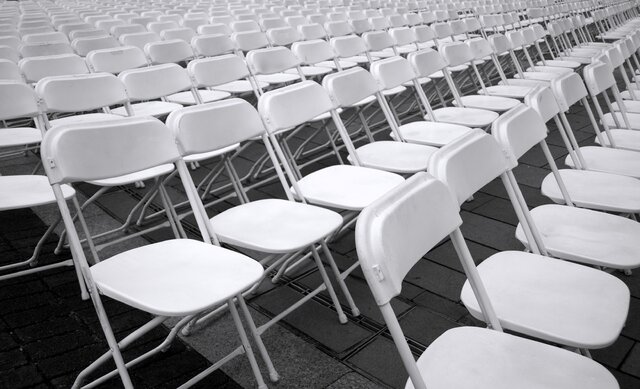 Chairs - Folding Chairs White
These plastic folding chairs are the most economical chair choice for any event!

These chairs can be used at both indoor and outdoor events. They are great for any type of party or event, from a small gathering to a wedding, to a business conference or a large festival.
These are Easy-Folding and Stack-able which makes transport and set-up a breeze!
*300 lbs weight capacity
48" Round Table displayed in the picture below.