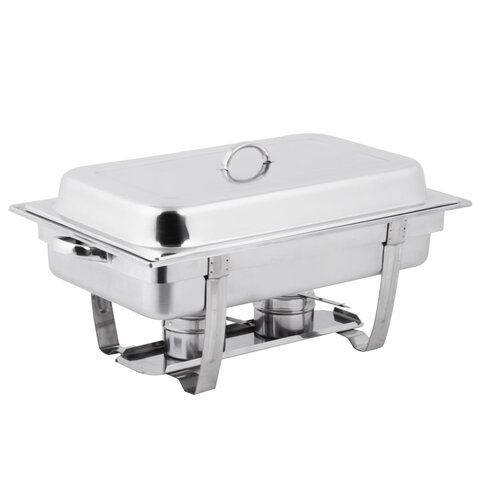 Chafing Dishes
Chafing dish is $20.00 each, including 2 (2 hours) fuel cans.
Stainless Chafing Dishes are the economical way to keep food warm at your event.
Each Chafing Dish comes with Sterno for 2-4 hours, and the appropriate food liner.
Additional info:
Our Full-size rectangular chafing can hold between 8 and 9 quarts of food. Due to their size, full-size chafers are commonly used for holding and serving entrees, although you can use two smaller food pans and serve two types of appetizers or desserts on these dishes.
Additional food liners and can fuel are available for rent.