Ceremony Decor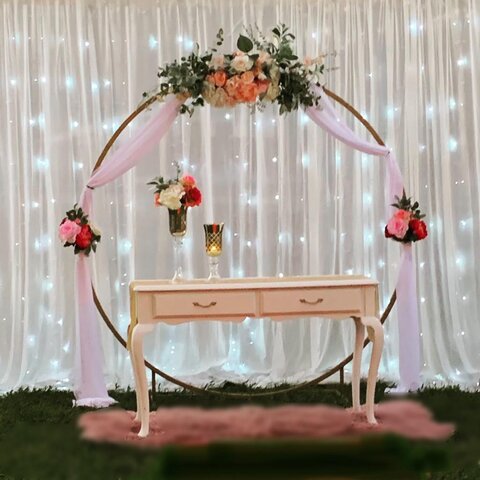 Description
This Package comes in handy for a last minute event.
Includes:
10'x 10' Chiffon White Curtain pipe and drape along with lights to create a romantic scenary for your special occasion.
6' x 6' Ring Arch
Silk Flower arrangement and Chiffon drape on the arch.
White Console Table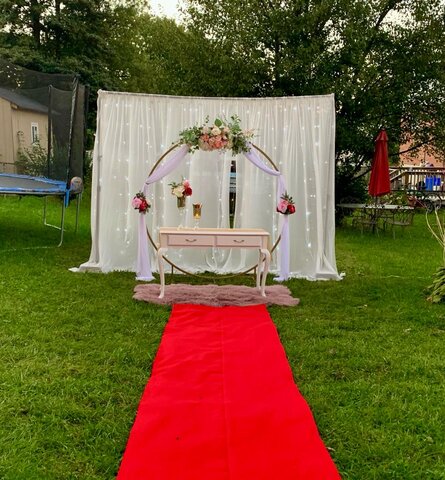 Please call our office (301)844-8424 if you need to update items listed and we will do our best to better serve you.