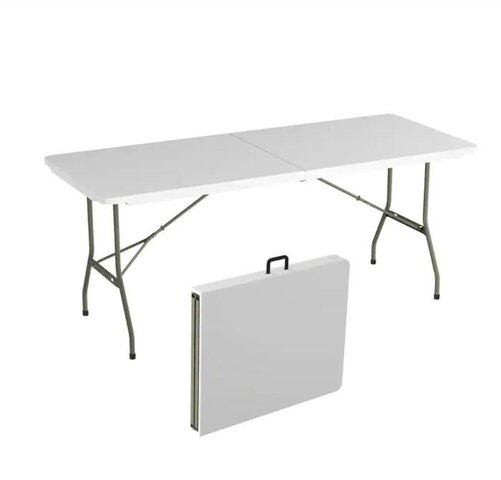 8' X 30" Bi-Fold Table (8-10 people)
GOOD SIZE OPTION FOR PICK UP CUSTOMERS.
Seating: 8-10 Chairs.
Dimensions: 30" wide x 96" Lenght
BI- FOLD PLASTIC TOP WITH METAL FOLDING LEGS. ( collapse the legs, then fold the table in half.)
RECOMMENDED LINEN:
90" x 156" Rectangular ( Floor lenght)
90'x 132" Rectangular ( mid lenght )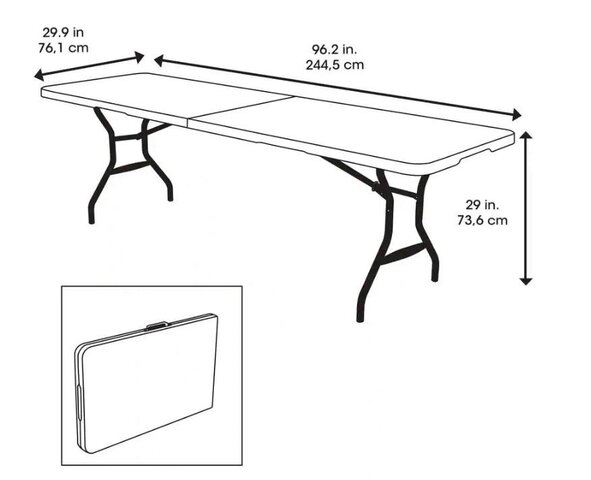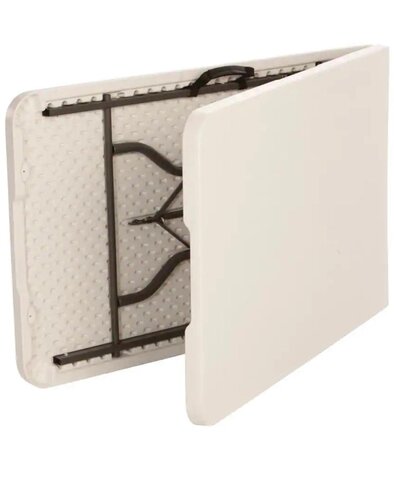 TYPICALLY IT WILL FIT IN MOST CARS OR PICK UP TRUCK.
*Rental Tables are used frequently and may have the following, but not limited to: Scratches, Nicks, Grooves, Smal dents or other markings.
IT IS HIGHLY RECOMMENDED TO COVER TABLES WITH LINENS.